Washington State
Correctional Center For Women
Prison Pet Partnership Program
Maximum Security Prison
The Prison Pet Partnership Program is a model for the nation in the area of the rehabilitation of female offenders within the criminal justice system in Washington State. It began in 1981 with an idea by Sister Pauline Quinn, where inmates would reach out to help others by training special dogs that would assist a disabled person.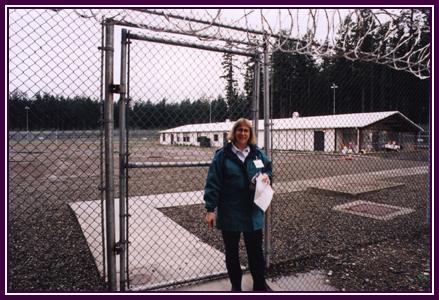 This was a cooperative effort among Washington State University, Tacoma Community College and the Washington State Department of Corrections, trainers and volunteers. This beneficial program helps inmates at the Washington state Corrections Center for Women learn how to train, groom and board dogs within the prison walls. The program was later incorporated in 1991 as a separate not for profit organization. Animals are placed regionally in Washington, Oregon and Idaho. More than 500 dogs have been placed with handicapped and disabled individuals and families since the inception of the program.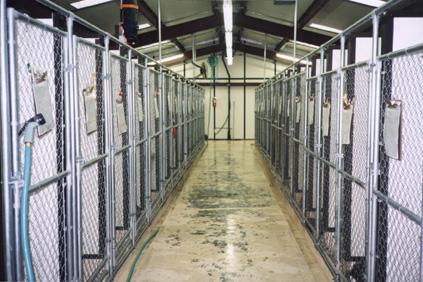 In 1986, the Prison Pet Partnership Program was one of the top ten finalists for Innovations in State and Local Government recognized by the Ford Foundation and the John F. Kennedy School of Business at Harvard University.
In 1997, General H Norman Schwarzkopf came to WCCW to host "What's Right in America" for NBC. He felt that the Prison Pet Partnership Program exemplified how the prison system can aid in the rehabilitation of inmates while serving the community at large.
Although part of the agency's funding support is derived through a contract with the Department of Corrections, it is also supported by Foundations, animal welfare organizations and by individual donors. A boarding and grooming service for the local community also provides the program with sustaining funding support.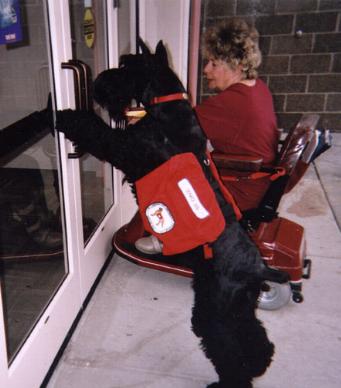 According to Assistance Dog International, the cost of providing high quality training for Service/Seizure Alert/Therapy Dogs is approximately $10,000 per animal. Only one out of every 15 to 20 dogs selected for the program has the intelligence and temperament with Seizure Alerting capabilities are few and far between. Service Dogs are usually trained over an 8 to 12 month time frame. Dogs in the program that lack the necessary temperament to be trained as Service or Therapy animals are trained in basic obedience skills that allow them to be placed in the community as "Paroled Pets". All of the animals in the program are taken from animal rescue organizations, allowing them to lead lives of service rather than be destroyed.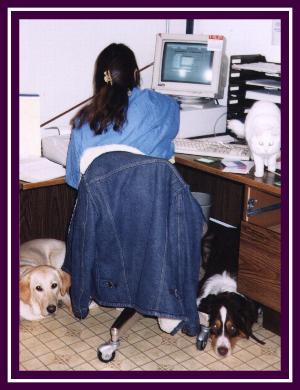 The Prison Pet Partnership Program gives inmate trainers the opportunity to learn valuable pet industry-related vocational skills to use in finding employment when they resume their lives outside of prison. They are able to work toward Pet Care Technician certification, levels one and two, through the American Boarding Kennels Association. They are also able to obtain Companion Animal Hygienist certification under the auspices of the World Wide Pet Supply Association. At this time, 100 percent of the inmates who have been released have found employment. Additionally, over the past three years the recidivism rate has been zero.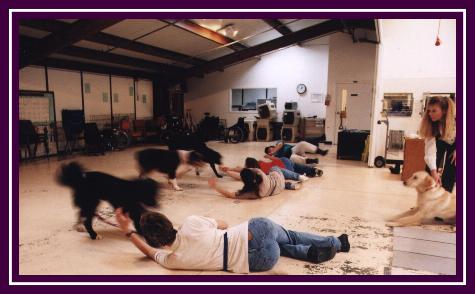 In addition to training, boarding and grooming dogs, inmates also gain clerical skills by working in our office. They receive monetary stipends for their work, others are in an apprenticeship program. There are currently 14 inmates involved in the Program. They are required to spend a minimum of two years with us. The dogs spend a good deal of time with their trainers within the prison community. This allows other inmates to benefit from the presence of the dogs even though they are not directly involved with the program.






An active policy making volunteer Board of Directors monitors our programmatic progress in cooperation with the staff. Approximately 20 volunteers currently assist us by taking the dogs out into the community for important socialization training prior to placement with heir recipients. This training includes such things as learning to accompany their recipients into elevations, restaurants, doctor's offices, grocery stores and other facilities.
We work to respond proactively to the needs of individuals who experience seizures, are victims of illness, such as Multiple Sclerosis, Autism, or who are multi-handicapped, by providing well trained dogs to assist them. Therapy Dogs are placed with individuals who will benefit from human counseling in combination with Animal Therapy.

The objectives for the program are:


1. To place 60 dogs with recipients annually, with at least 25% of them being Service/Seizure or Therapy animals.


2. To establish a scholarship fund to assist inmates who are released from prison to continue their pet industry related education. Six of the 14 current inmate employees will depart from the prison during 1997-1998


3. To continue to build a Veterinary Assistance Fund, started by the Bosack Kruger Foundation in 1995, to assure quality veterinary care for our dogs before they are placed in the community and to assist a number of low income recipients or our dogs, who are on SSI, when they are unable to pay their veterinary bills.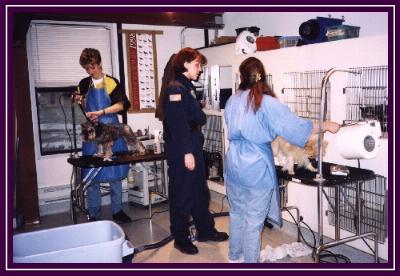 A capital campaign has allowed the program to expand the current boarding and grooming business and generate increased funding support to sustain the agency. A separate new training facility has been constructed that will assure that there is sufficient quality training time for the inmate trainers, recipients and their dogs. We also have more adequate office space for our staff and the inmates who assist the office work. This has allowed us to increase the number of inmates participating in the program.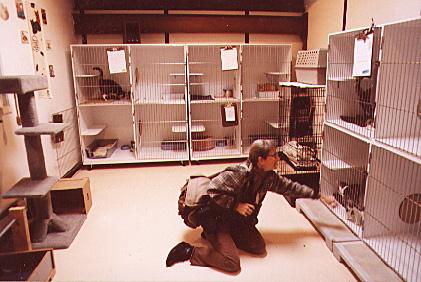 Studies on the human/animal bond reach the not surprising conclusion that humans need the unqualified love and acceptance that only animals can give. Animals want to be loved in return. The shared bond between our dogs, their trainers and above all, their eventual owners provides a feeling of satisfaction that directly contributes to the mental and physical wellness of all who are involved.










This is the essence of what the Prison Pet Partnership Program has provided over the years to the inmates who work with the dogs, the dogs that are allowed to lead lives of service, the physically handicapped children, women and men who receive well trained dogs to enhance the quality of their lives.












Additional Information on the Web:
Wisconsin Correctional Liberty Dog Program

Prisoners Training Dogs for the Disabled

NEADS
(National Education for Assistance Dog Services)

NEADS Prison PUP Partnership News Articles
Prison Pet Partnership Program Web Page



For more information:
Prison Pet Partnership Program
Washington State Corrections Center for Women
PO Box 17
Gig Harbor, Washington 98335
Phone: (253) 858-4240
---
Please Contact:
Prison Pet Partnership Program
e-mail at: ppppsd@yahoo.com
or
Sister Pauline through e-mail: sisterop@ime.net
"Please contact me for permission if you want to copy this site"
Sister Pauline
---



This Site was Constructed and Designed by Stacy Killian of
ANASTACIA DESIGNS / BEULAH LAND LABRADORS